Domaine Guigal
Côte Rôtie
2011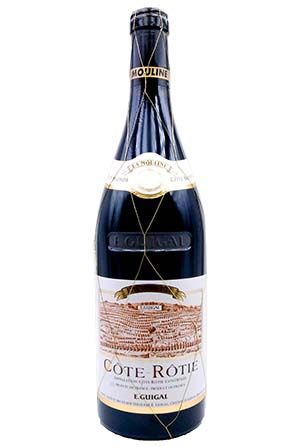 Notations :
Robert Parker : 98 points

Red wine 2011
Area :

Vallée du Rhône

Name :

Côte Rôtie

Grape variety :

Syrah, Viognier

Structure :

Complex, Consistent, Deep, Finesse, Length, Lush, Rich, Satiny

Families of flavor :

Cedar, Chocolat, Coffee, Fresh fruits, Licorice, Mokka, Spices

Conservation :

A maturité 2025-2050

Temperature of service :

16°

Mets/wines agreements :

Canard sauce aux truffes, Carré d'agneau aux herbes, Chapon farci aux truffes

Capacity :

Bottle (0,75 L)





Description of the Domaine Guigal
The 2011 Cote Rotie La Mouline possesses off-the-charts richness. Like all the vintages, it comes from the Cote Blonde and is co-fermented with 11% Viognier. Its 13.5% alcohol is one of the highest in all the La Moulines made to date, which shows you that these wines are never that powerful.
Robert Parker : 98 points
"Starting out the single vineyards and bottled in February (after over four years in new oak barrels), the 2011 Cote Rotie la Mouline is as slutty, sexy and seamless as they come. Full-bodied, thrillingly concentrated and unctuous, it offers classic Mouline notes of cured meats, violets, black raspberries, espresso and hints of vanilla bean. Philippe Guigal commented that the worst thing about 2011 was the it came after 2010, and while the previous two vintages will get all of the attention, this 2011 will deliver almost as much pleasure, and do it right from the start as well. It needs 3-4 years of cellaring and will drink sensationally through 2041."
The Net surfers having chosen this wine also consultedWines also consulted
Our others Rhône wineRhône wine