Coffret 2 bouteilles Bourgogne Blanc
Chablis 1er Cru et Grand Cru
2017
Accessories
1er Cru et Grand Cru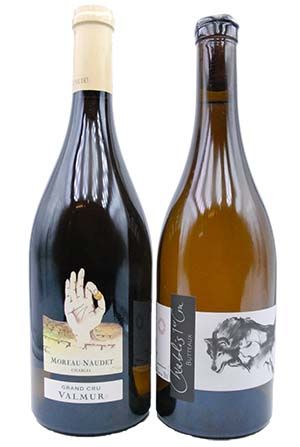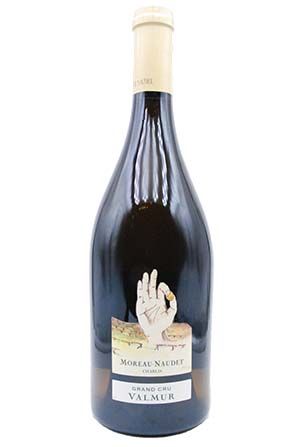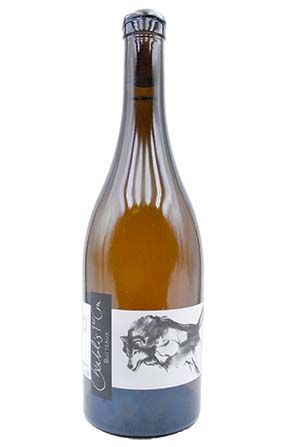 Notations :
Allen Meadows : 92 points

White wine 2017
Area :

Bourgogne

Name :

Bourgogne

Grape variety :

Chardonnay

Structure :

Consistent, Fat, Finesse, Fleshy, Mineral, Rich, Satiny, Velvety

Families of flavor :

Citrus fruits, Exotic fruits, Flowers, Fresh fruits, Honeysuckle, _

Conservation :

A boire jusqu'en 2025 et plus

Temperature of service :

10°

Mets/wines agreements :

Brochet au beurre blanc, Chateaubriand grillé, Perdreau truffé, Risotto aux truffes





Coffret 2 bouteilles Bourgogne Blanc
A burgundie gift box with 1 Chablis Grand Cru Valmur du domaine Moreau Naudet and 1Chablis Premier Cru Butteaux du Domaine Pattes Loup
Chablis Grand Cru Valmur du domaine Moreau Naudet

Allen Meadows : 91 points
"A mildly exotic nose features notes of pronounced petrol, ripe yellow orchard fruit, floral, soft mineral reduction and quinine nuances. The powerful, concentrated and muscular larger-scaled flavors coat the palate with sap. I like the length and though this isn't energetic, neither is it plodding. I would add that this appears to be built for the medium-term though once again I would not advise holding this for the longer-term."
Chablis Premier Cru Butteaux du Domaine Pattes Loup
Allen Meadows : 92 points
"Airy and decidedly floral-infused aromas are comprised by notes of mineral reduction, matchstick and smoke. The full-bodied, rich and quite serious flavors display evident muscle on the succulent but punchy and powerful finish that is both long and beautifully complex. This will need a few years to add depth but it appears very promising."
The Net surfers having chosen this wine also consultedWines also consulted
Our others AccessoriesAccessories

This is the glass to buy if you want a smaller red wine glass or 1 glass for all wine. Suitable for ...
6
This is the glass to buy if you want a smaller red wine glass or 1 glass for all wine. Suitable for richer, mature white, as well as lighter red. It is not varietal specific, but simply brings out the best in any wine
Verres Spiegelau - Verres Spiegelau